Loose Diamond Gift Box
The perfect gift
CELEBRATE WITH A PRECIOUS GEM

Please contact us at [email protected] stating your choice of stones for a quote.
| | |
| --- | --- |
| | |


THE PERFECT GIFT
This is simply the most fantastic stylish gift which shows a huge amount of consideration and taste and is easy to buy from the comfort of your own home and is ideal for men as well as women.

Give your loved one, best friend or member of the family the gift of a gem such as a diamond, ruby, sapphire, emerald, or even a coloured diamond.

This gem box is an ideal way to propose. It cuts out the stress of finding that perfect ring or figuring out their finger size. You and your partner can have fun designing the perfect ring around the gem at a later date and together.
The box is both classic and sleek and is designed to be slipped easily in to your luggage if you are thinking of proposing abroad. It's light weight and measures 155mm x 110mm x 33mm.

This is also perfect for so many more occasionions! It makes a fantastic anniversary gift, an 18th or 21st birthday, or even a Christening gift, or if you would like to just say thank you to someone. Alternatively instead of a gem, you could have an ingot of Scottish gold in the box to give your visitor to take back home with them as a Scottish keepsake.

This box can be given to men as well, to be made into cufflinks, tie pins, bracelets, kilt pin or any other piece of jewellery they desire.
YOU CHOOSE
Make up your own personalised gift box for that special person in your life, sellecting your unique diamond, or diamond multiples, or other gems. You choose the shape, size and colour. Lorna can order in a sellection of gems in your price range to sellect from.

DESCRIPTION
Each personalised gift box has a sentiment printed in gold foil in a hand written script on the inside lid, and contains a diamond of your choice, perspex box with a magnetic lid in which to hold your gem, a magnifying eye loop to look at the gem, a pair of sprung gem gripper tweezers, and a personal greetings card in which to write your own message.

CHOOSE FROM THE FOLLOWING
WILL YOU MARRY ME

I LOVE YOU

HAPPY ANNIVERSARY

HAPPY BIRTHDAY

ON YOUR CHRISTENING

Or with the stylish 'LORNA HEWITT LOGO' logo printed on the inside lid.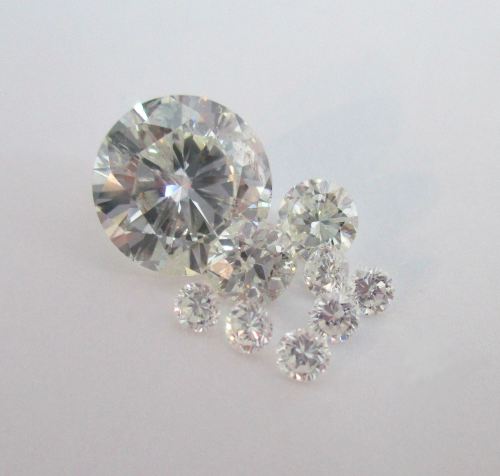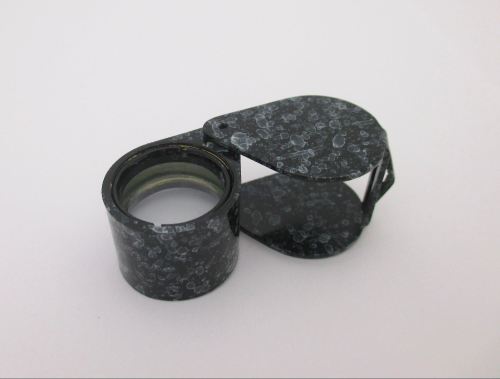 PRICES AND CERTIFIED DIAMONDS
The boxes start from £500. Prices vary widely according to the cut, quality and colour. Uncertified diamonds may be purchased and are still fabulous stones and are often cheaper because the certification itself is expensive.
Please email your enquiry to [email protected] for prices and availability of stones, stating what size, and shape of diamond you would like, or alternatively which precious gem you would prefer in your box. Lorna can often work round your price range.

DELIVERY
Free shipping for UK and international delivery via Royal Mail. If you would like delivery by courier please contact Lorna for a quote. Please allow 1-2 weeks for delivery (some stones may take longer).
This presentation box has been created by Lorna Hewitt Jewellery as a personalised gift and contains a unique, individually selected precious gem, jeweller's loupe, gem tweezers and gift card. For this reason, you will appreciate prices are not comparable with any other gemstone site or retail outlet and no refunds will be given following receipt/delivery.
Those Gemstones sold as certificated have been examined by an internationally recognised professional body and cannot be refunded. Any exchanges are at the sole discretion of Lorna Hewitt Jewellery.